Our team shares no single office, occupation, or expertise, yet we are bound by a common vision and our shared commitment to the actualization of our educational mission.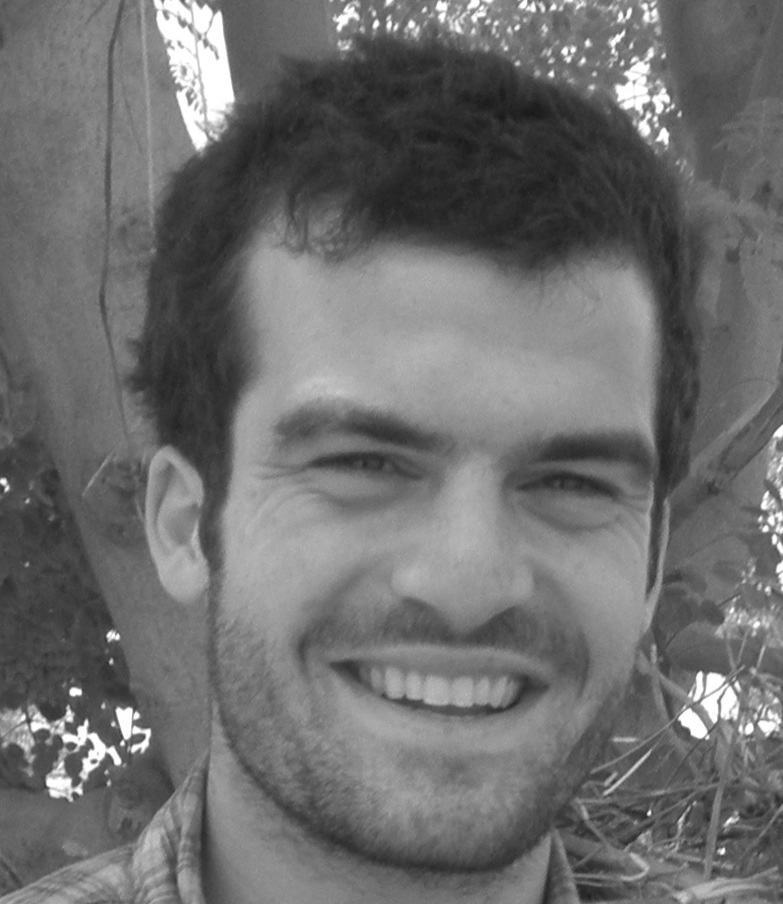 Willy Oppenheim
Founder and Executive Director
Email: willy@omprakash.org
Skype: willyoppenheim
Phone: +1.203.554.0350

Willy came up with the initial idea for Omprakash after serving as a volunteer English teacher at the Louisiana-Himalaya Association (LHA) in northern India in the autumn of 2004. He then attended Bowdoin College in Brunswick, Maine, where he completed a self-designed major in religion, education, and anthropology. As an educator and educational researcher, Willy has worked in classrooms in the United States, India, Pakistan, and China, and in the wilderness as an instructor for the National Outdoor Leadership School. In 2009, he received a Rhodes Scholarship and is currently pursuing a doctoral degree in Education from Oxford University. Willy sits as President of the Omprakash Board of Directors and is involved with all operations of Omprakash. He lives in Seattle, Washington, and enjoys rock climbing, telemark skiing, playing guitar, and baking bread.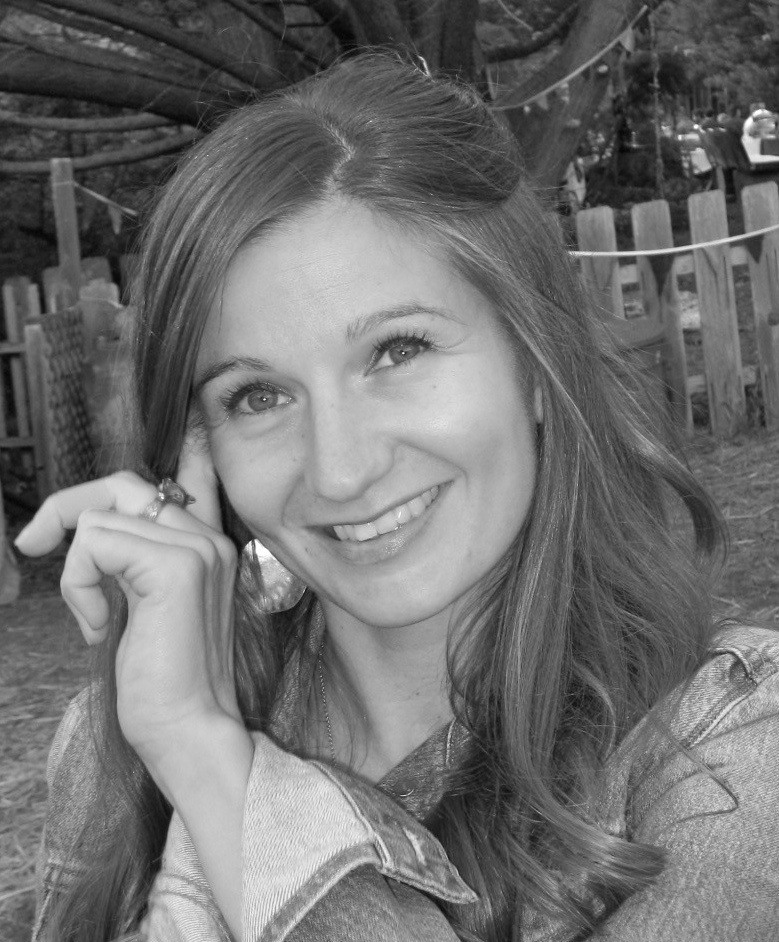 Lacey Worel
Chief Operations Officer
Email: lacey@omprakash.org
Skype: laceygail
Phone: +1.415.860.6959

Before joining the Omprakash team, Lacey volunteered with Omprakash Partner Helping Hands, where she spent 8 months developing an ecological kindergarten and curriculum. Originally from Washington, Lacey now lives and works near Joshua Tree, California. A graduate of Cal State San Bernardino, she has experience teaching middle school students with special needs and is particularly talented at community organizing. She is an avid runner, cyclist, hiker, gardener, and chef. When not devoting her time to Omprakash Partners and volunteers, Lacey is often found watering her many plants and taking care of her dog, Allie.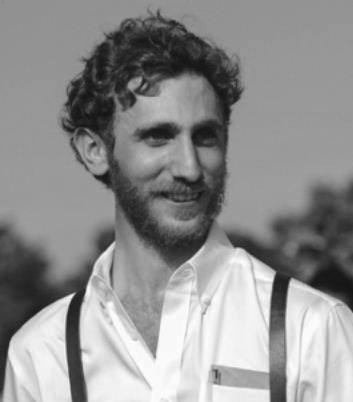 Steve Sclar
EdGE Co-Founder and Program Director
Email: stevesclar@omprakash.org
Skype: stevesclar
Phone: +1.410.236.5855

MA Public Health, Emory University
Steve likes to be framed by mountains, as in the Amnye Machen range where he researched indoor air quality, the Akwapim-Togo range where he assisted a mobile clinic, the Heklugjá fissure where he farmed, the Piemonte Alps where he couchsurfed, the Seven Devils where he honeymooned, and the Appalachians where he continues to take refuge from the U.S. eastern seaboard. He graduated from Emory University with an MPH in Global Environmental Health and the College of William & Mary with a BBA in Marketing and Environmental Science. Steve co-founded Omprakash EdGE and currently serves as EdGE Program Director. In his spare time, he'll probably be playing guitar or crafting a woodworking piece.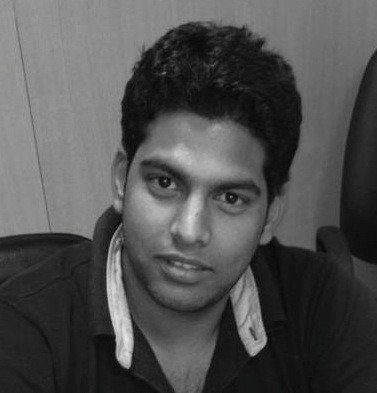 Sonu Mahan
Lead Web Developer

MA Computer Application, Indira Gandhi National Open University
Sonu has 5 years of experience in web development. He received his masters degree in Computer Application from Indira Gandhi National Open University. Before joining the Omprakash team, Sonu worked for a US-based multinational IT company. Originally from rural Bihar, Sonu now lives and works in Bihar's capital city, Patna. In his spare time, Sonu enjoys learning new technologies, playing cricket, playing music and hanging out with his friends.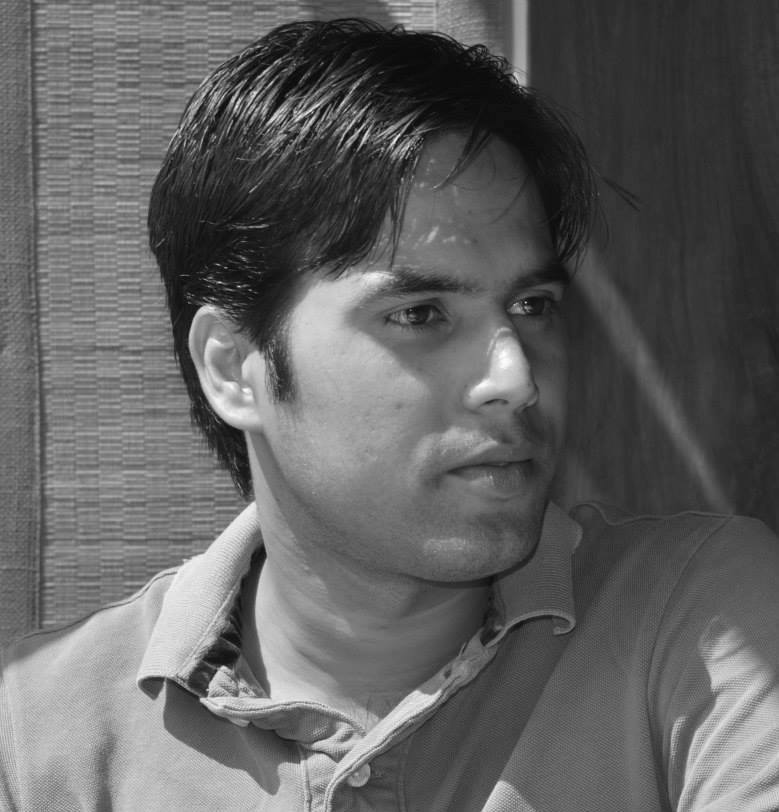 Adarsh Kumar
Web Developer

Adarsh received a Bachelor of Computer Application from Sikkim Manipal University. He worked for more than 3.5 years in the field of web development for a U.S.-based multinational company before joining Omprakash. Adarsh grew up on a mango farm in Bihar and currently lives in Bihar's capital city, Patna. He enjoys adventure sports, traveling, driving his motorbike and eating mangoes.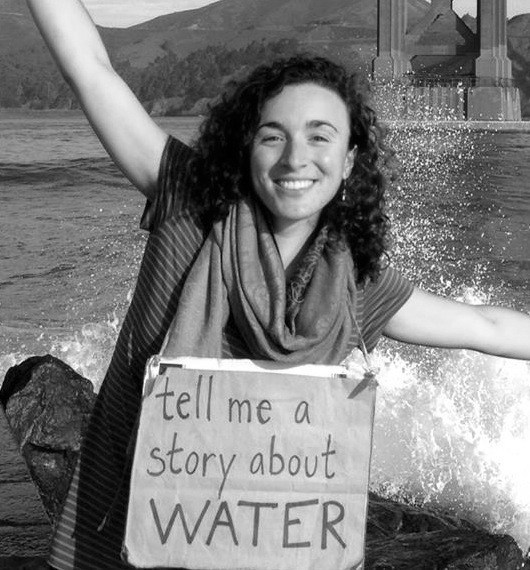 Devi Lockwood
Director of Storytelling and EdGE Mentor
Email: devi@omprakash.org

Devi Lockwood is a poet / touring cyclist / storyteller currently traveling the world by bicycle and by boat to collect 1,001 stories from people she meets about water and climate change. So far she has collected stories in the USA, Fiji, Tuvalu, New Zealand, and Australia. In May 2014 Devi graduated from Harvard with a B.A. in Folklore & Mythology and a Language Citation in Arabic. For her senior thesis she rode her bicycle 800 miles down the Mississippi River and collected stories from people she met. Aside from slow travel and deep listening, Devi enjoys rowing, baking bread, and taking part in spontaneous dance parties by large bodies of water.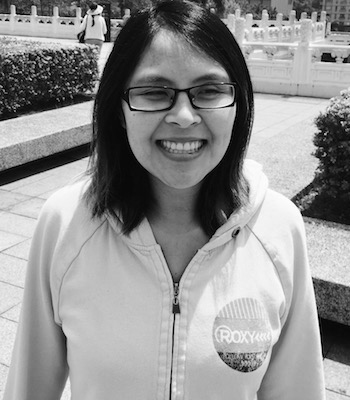 Gillian Huang
Accountant

Gillian is originally from Taiwan, but grew up in the US in California and Washington State. She currently lives in Kirkland, WA. Gillian is a licensed CPA, having received her accounting degree from the University of Washington in Seattle. She enjoys playing recreational soccer, playing the violin, going to the ballet, and listening to podcasts. She also loves traveling and meeting new people.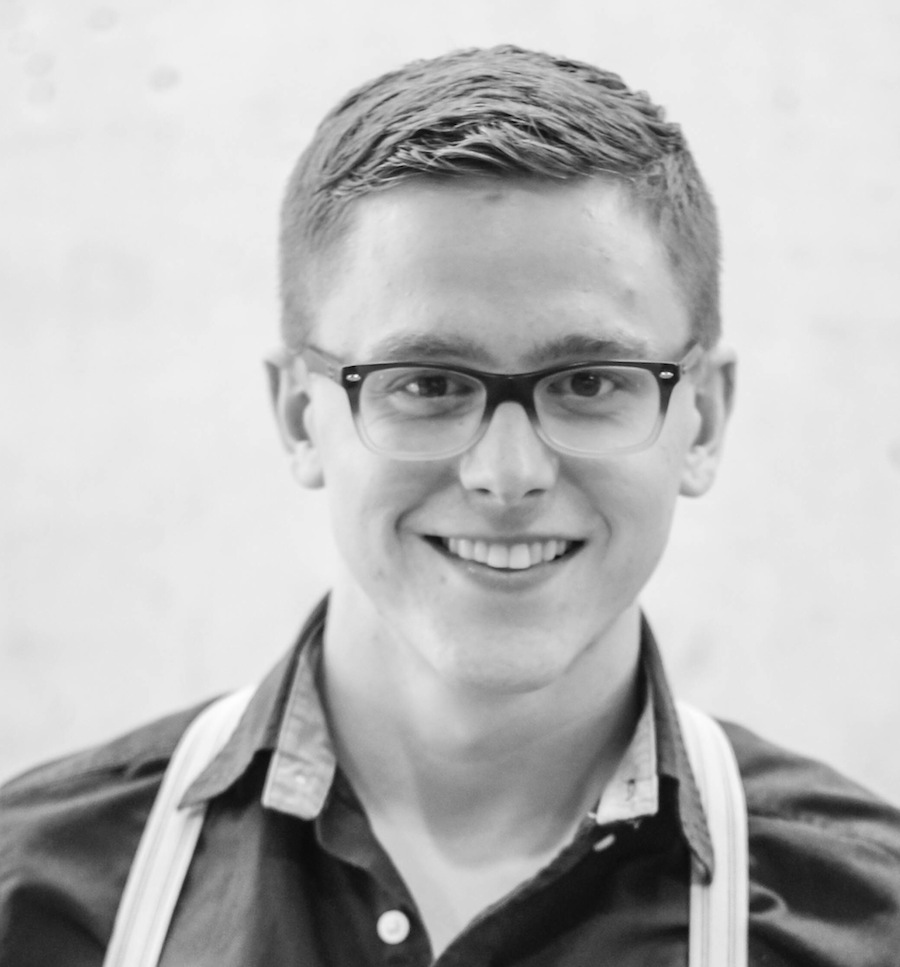 Alex Frye
EdGE Mentor and Program Strategist
Email: alex@omprakash.org

Alex is a learner, educator, organizer, truth seeker, and deep listener. Prior to Omprakash, he had the humbling honor to work for six years in Bogotá, Colombia alongside youth and families, who had been displaced by the on-going conflict, to build a community of safety, understanding, and care. This experience heavily informs his perspective as a mentor for the EdGE Program, which emphasizes the need to appreciate context and positionality as a volunteer. Outside of Omprakash, Alex teaches LGBTQ-inclusive sexual health education workshops in high schools in Chicago, studies science, and practices self-care regularly. He has a B.A. from Swarthmore College in Political Science with a concentration in Spanish and Latin American Studies.
Nina Hall
EdGE Mentor
Email: nina@omprakash.org

PhD International Relations, University of Oxford
Nina Hall is a 'kiwi' (aka New Zealander) who is a keen traveler, adventurer and learner. She currently lives in Berlin where she is a post-doctoral fellow in Global Governance. Her research explores how international humanitarian and development agencies deal with 21st century problems, such as climate change. She has previously advocated for children rights in the Nepali constitution with UNICEF, monitored Pacific Island politics for the UN Department of Political Affairs in New York and worked for the New Zealand Ministry of Foreign Affairs in Wellington. She has taught classes on international relations, development and Latin American politics. As a Rhodes Scholar, she completed a DPhil (PhD) in International Relations at the University of Oxford, and a Masters in Political Studies at the University of Auckland, looking at the pursuit of gender equality in East Timor. She has been actively engaged with environmental and social-justice movements and loves learning languages by immersion.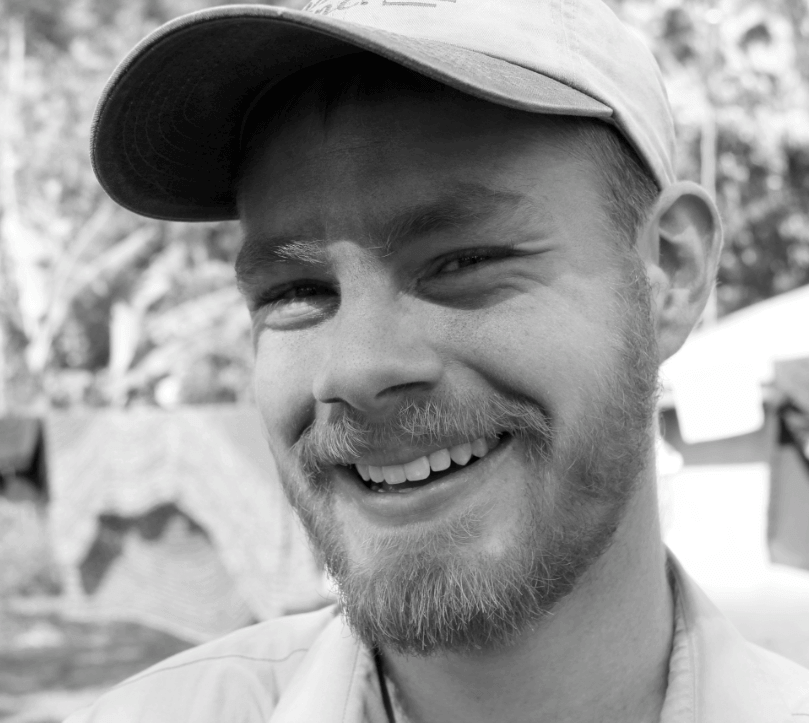 Eric Dietrich
EdGE Mentor
Email: eric@omprakash.org

Eric is a humanitarian engineer turned journalist. A native Oregonian who got his first taste of mentoring working for Boy Scout summer camps, he studied environmental engineering with an unofficial minor in student-led community development at Montana State University in Bozeman. He spent the bulk of his undergrad avoiding homework by working for the campus newspaper and MSU Engineers Without Borders chapter, and has contributed to service efforts with communities in rural Kenya and on Montana's Crow Indian Reservation. In an attempt to learn how to actually listen to people from different walks of life, he currently works as a newspaper reporter in Bozeman, Montana.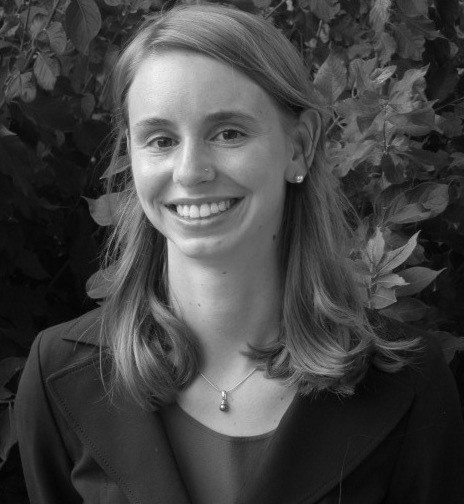 Emily Hedin
EdGE Mentor
Email: emilyhedin@omprakash.org

MA International Development, University of Oxford
Emily Hedin is the co-founder of Building Dignity, a non-profit organization (and Omprakash Partner) dedicated to education, local leadership and neighborhood-led development in Lima, Peru. She holds a masters degree in international development from Oxford University and has previously worked for the Arias Foundation for Peace and Human Progress and the Inter American Development Bank. Her commitment to international development has led her to work in Senegal, Peru, Bolivia and Costa Rica. Emily loves Peruvian cuisine, salsa dancing and her home state of Minnesota.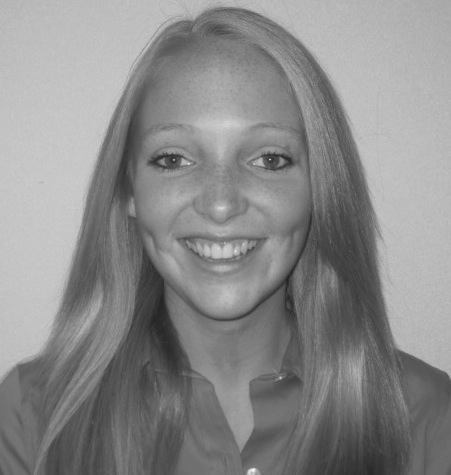 Kalie Lasiter
EdGE Mentor
Email: kalie@omprakash.org

MA Development Practice, Emory University
Kalie grew up overseas in Thailand, Singapore, Russia, and Indonesia where she graduated high school from the Jakarta International School. She then received a Bachelor's of Arts in Anthropology, with a minor in Political Science, at the University of Delaware. After graduation, Kalie joined the AmeriCorps Public Allies non-profit leadership program and worked as a case manager at a transitional homeless shelter for women and children where she provided clients with capacity building and training in financial literacy, employment, housing and life skills. She recently graduated from the Master's of Development Practice (MDP) program at Emory University. She spent two summers working with the Challenge Program on Water and Food (CPWF) conducting impact assessments of innovative farming practices and women's representation in agricultural policies in northern Ghana. Her development interests include natural resources management and gender, and she enjoys fishing, cooking and traveling.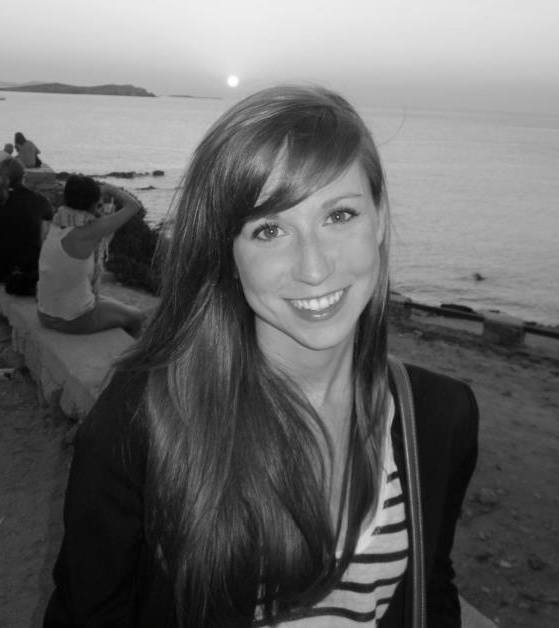 Mayme Lefurgey
EdGE Mentor
Email: mayme@omprakash.org

PhD Women's Studies (in progress), University of Western Ontario
Mayme holds a BA in Sociology from Mount Allison University (MTA). She later went on to pursue an MA in Gender and Peacebuilding from the University for Peace (UPEACE) in Costa Rica and an MA in International Conflict Transformation at the University of Innsbruck in Austria. Upon graduation, she relocated to Malawi where she worked as a gender specialist as part of a CIDA internship. Her volunteer and internship experiences have taken her to Nepal, Costa Rica, Honduras, and Malawi. Mayme is currently a PhD candidate at the University of Western Ontario pursuing a collaborative degree in Women's Studies and Feminist Research and Transitional Justice and Post-Conflict Reconstruction. She is also a Program Associate for the African diaspora led NGO Make Every Woman Count and contributes as a global correspondent to Safe World For Women. She enjoys running, yoga and travelling.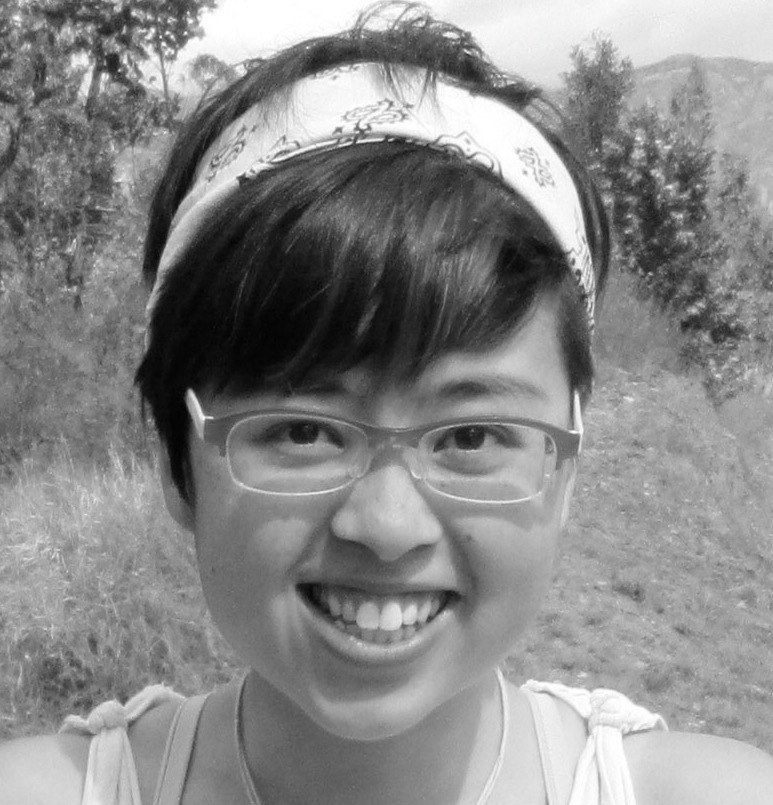 Miyuki Baker
EdGE Mentor
Email: miyuki@omprakash.org

PhD Performance Studies (in progress), UC Berkeley
Miyuki is a resident of the place where circles overlap. As a queer, multi-racial/lingual artist, she is happiest when working with people who embrace intersectionality and creativity. Her volunteer and language learning trips to China, Taiwan, Japan, Colombia, Ecuador (and more) ignited a passion to always travel with awareness and purpose. After graduating from Swarthmore College in 2012 where she studied Chinese, Studio Arts and Asian Studies, she travelled to fifteen countries on a Watson Fellowship in search of queer artists and activists while making zines. She's currently pursuing a PhD in Performance Studies at UC Berkeley examining the tiny house movement and microarchitecture as public protest and performance.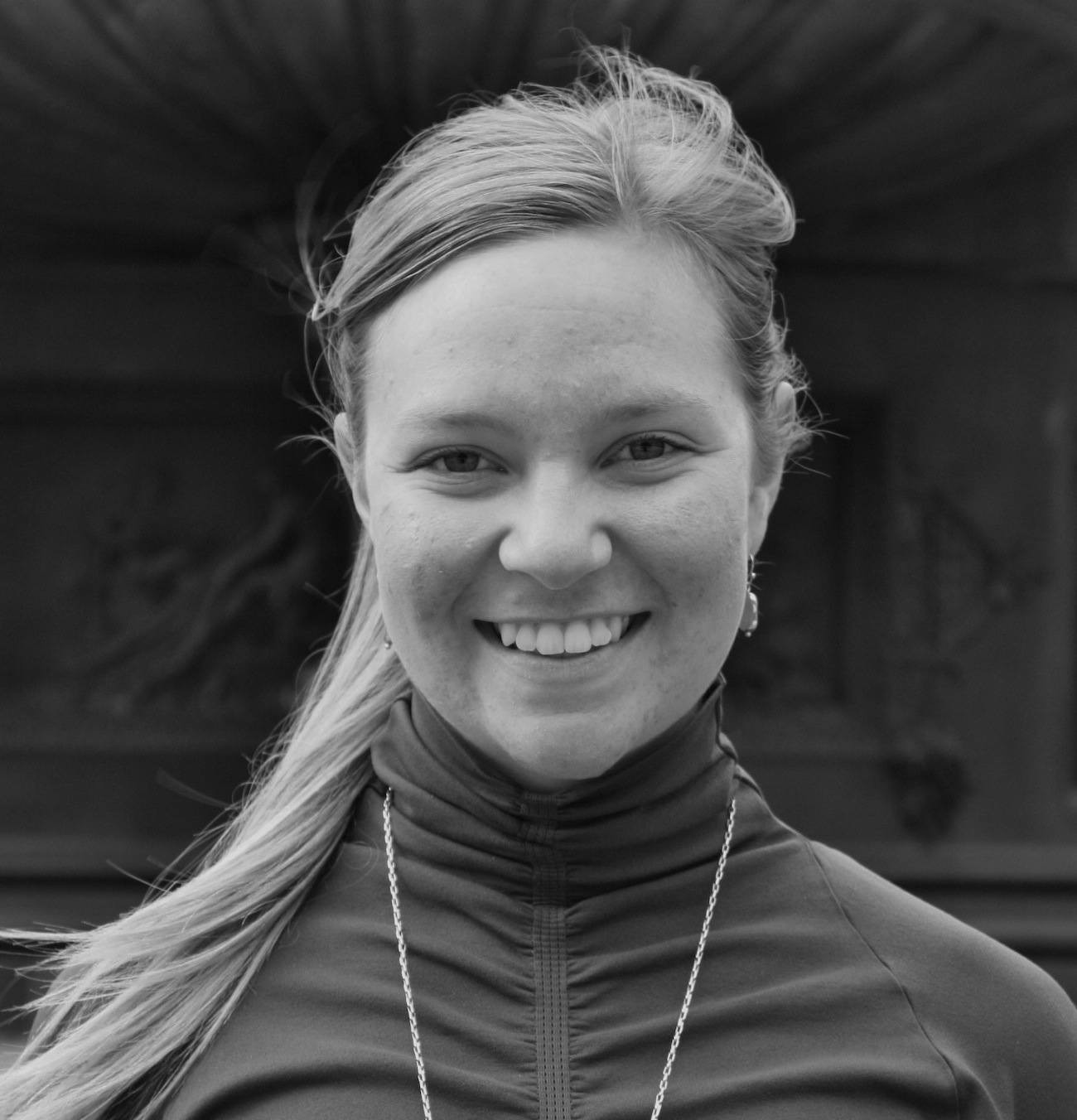 Shelby Rogala
EdGE Mentor
Email: shelby@omprakash.org

Shelby was born and raised in Western Montana. She graduated from Montana State University with degrees in history and philosophy and a minor in economics. Her undergraduate studies revolved around social and environmental ethics, with a keen interest in community education and development. She pursues these concerns both locally and globally – from directing a community-based undergraduate research program in Montana to her investigations on the ethics of international voluntourism. In the meantime, she is reinvigorated by the mountains of Aspen, where she works as a ski instructor, and in the Wilderness of No Return in Idaho, where she spends her summers guiding on the Salmon River.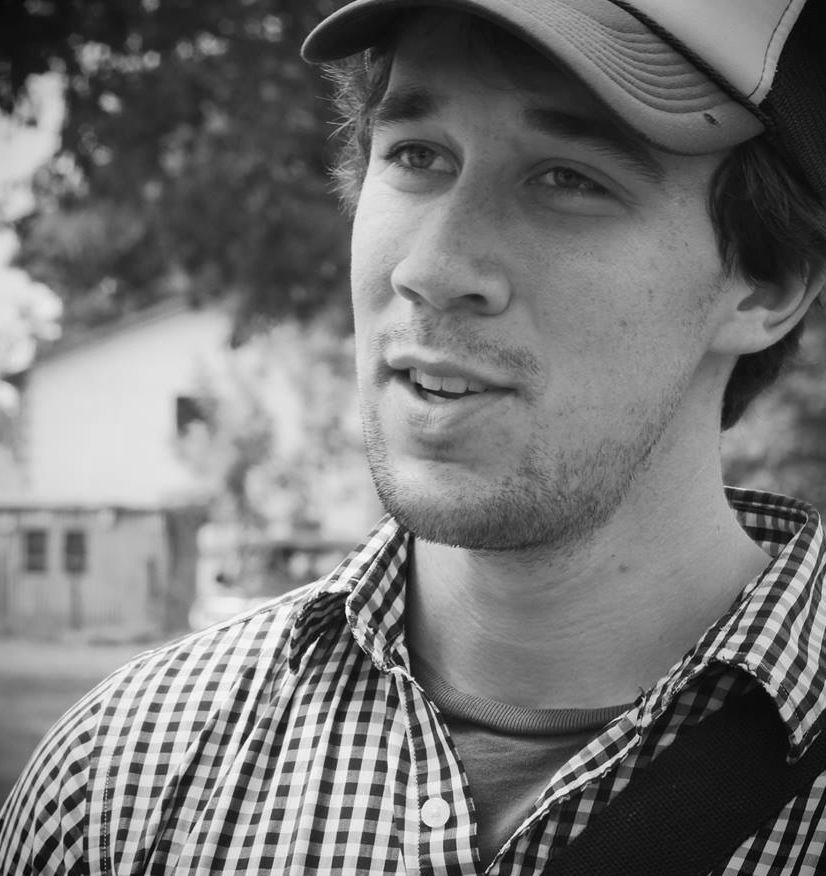 Matt Smith
EdGE Mentor
Email: matt@omprakash.org

MPA Development Practice, Columbia University
Matt is fascinated by the way international organizations create, share and apply their knowledge. He is a co-founder of SUMIT Labs, a social enterprise that develops technologies to support the people and process that drive social change. By unifying the world's international development knowledge into one searchable, social space, the SUMIT prototype seeks to inform development innovation and make its knowledge more open, accessible and participatory. Matt is also the Operations Manager for MASS Design Group, a nonprofit architecture firm based in Boston, MA and Kigali, Rwanda. MASS leverages community-based design to improve the health, economic outlook and long-term sustainability of the communities in which it works. Matt holds a Masters in Development Practice from Columbia University and a Bachelors in Business Management and Philosophy from Montana State University.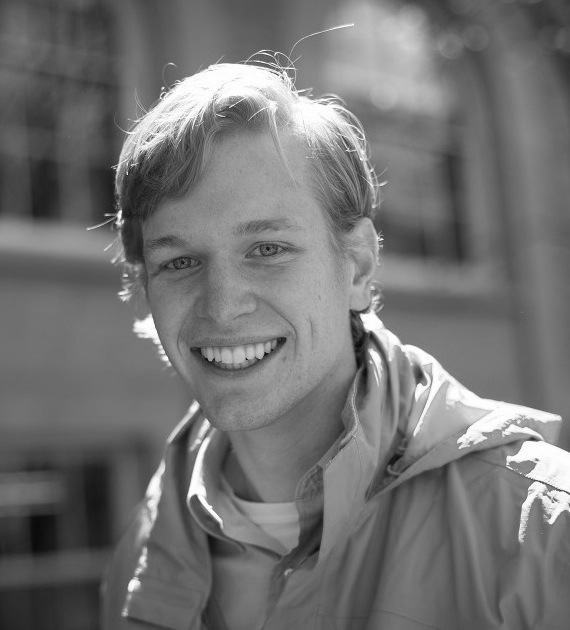 Kit Dobyns
EdGE Mentor
Email: kit@omprakash.org

MA International Relations (in progress), University of Oxford
Kit Dobyns, of Highland, Maryland, is a Rhodes Scholar and graduate student in International Relations at the University of Oxford. He previously served as the Executive Director of Social Business Consulting, a student-run non-profit that provides pro-bono consulting services to social entrepreneurs globally. He has traveled and worked in sub-Saharan Africa. Kit received his undergraduate degree from Cornell and served as a youth delegate for the United Nations Conference on Sustainable Development. When free, Kit enjoys spending time with his family and watching college basketball. His dream job is to play for the Washington Wizards.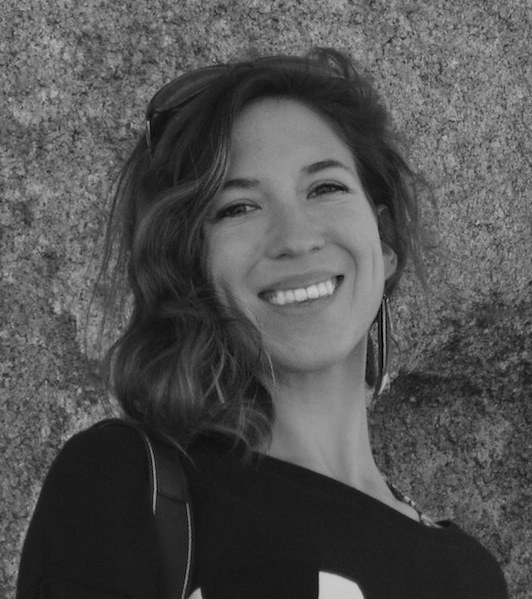 Barclay Martin
EdGE Mentor
Email: barclay@omprakash.org

MA International Development, University of East Anglia
Barclay first came to Omprakash as a grant recipient and worked with a project partner in Peru as a Communications Officer, teaching media courses and recruiting volunteers. Her love of culture, people, and art has taken her around the world: from volunteering in Ghana and Benin, running media & language classes in Bosnia, travelling through Mexico, interning with BBC Media Action, and studying in France. She holds her MA in International Development from the University of East Anglia, and when she's not working you can find her by the ocean in Canada, or pretending to be a painter.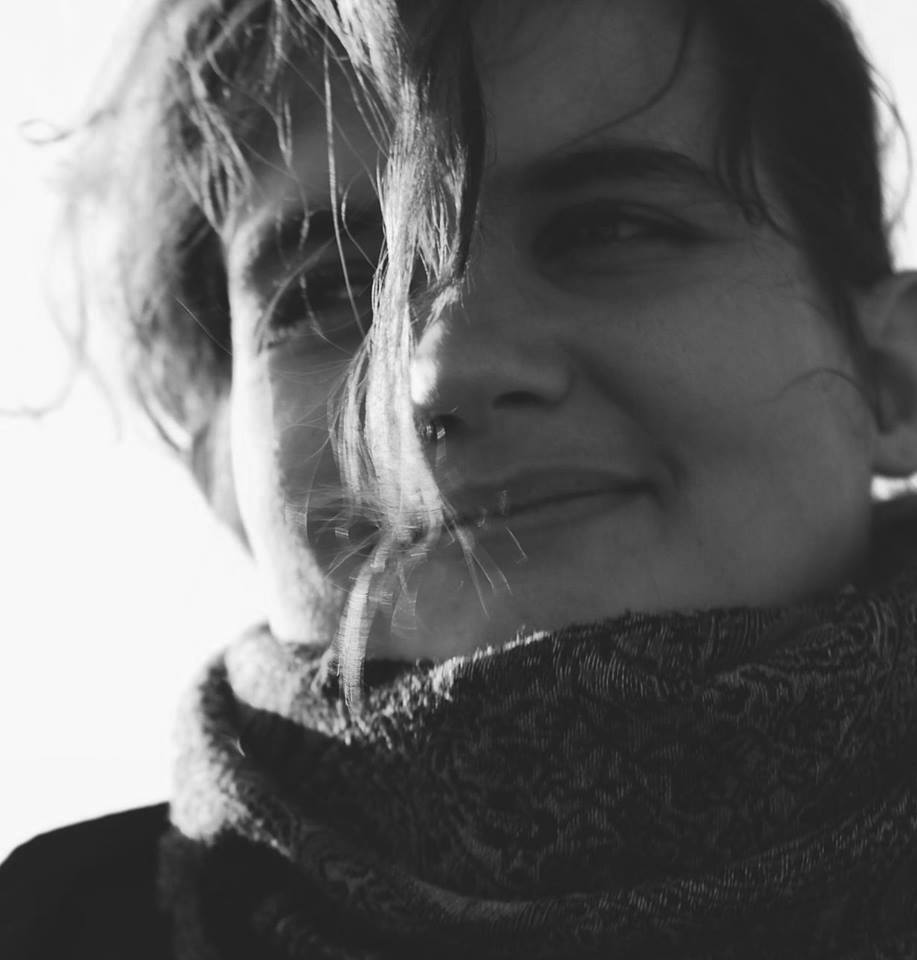 Laura Stahnke
EdGE Mentor
Email: laura@omprakash.org

MSc Migration, Mobility and Development, SOAS
Laura comes from Italy, but in the last few years she has moved from country to country. She spent the final year of her BA in Madrid as a visiting student, and after her graduation she moved to Kunming, China, where she lived for two years studying Mandarin, working as a cook and traveling as much as possible. After this, she moved to London to complete an MSc in Migration, Mobility and Development at the School of Oriental and African Studies (SOAS). Two weeks after submitting her dissertation she moved to India. She lived there for one year, working as a researcher for two different grassroots organizations focusing on different aspects of migration and labour. Now Laura lives in Haiti, where she is working for Oxfam and getting a first-hand experience in international development. Laura writes as a freelance journalist for several online newspapers and platforms. She loves traveling, photography and cooking.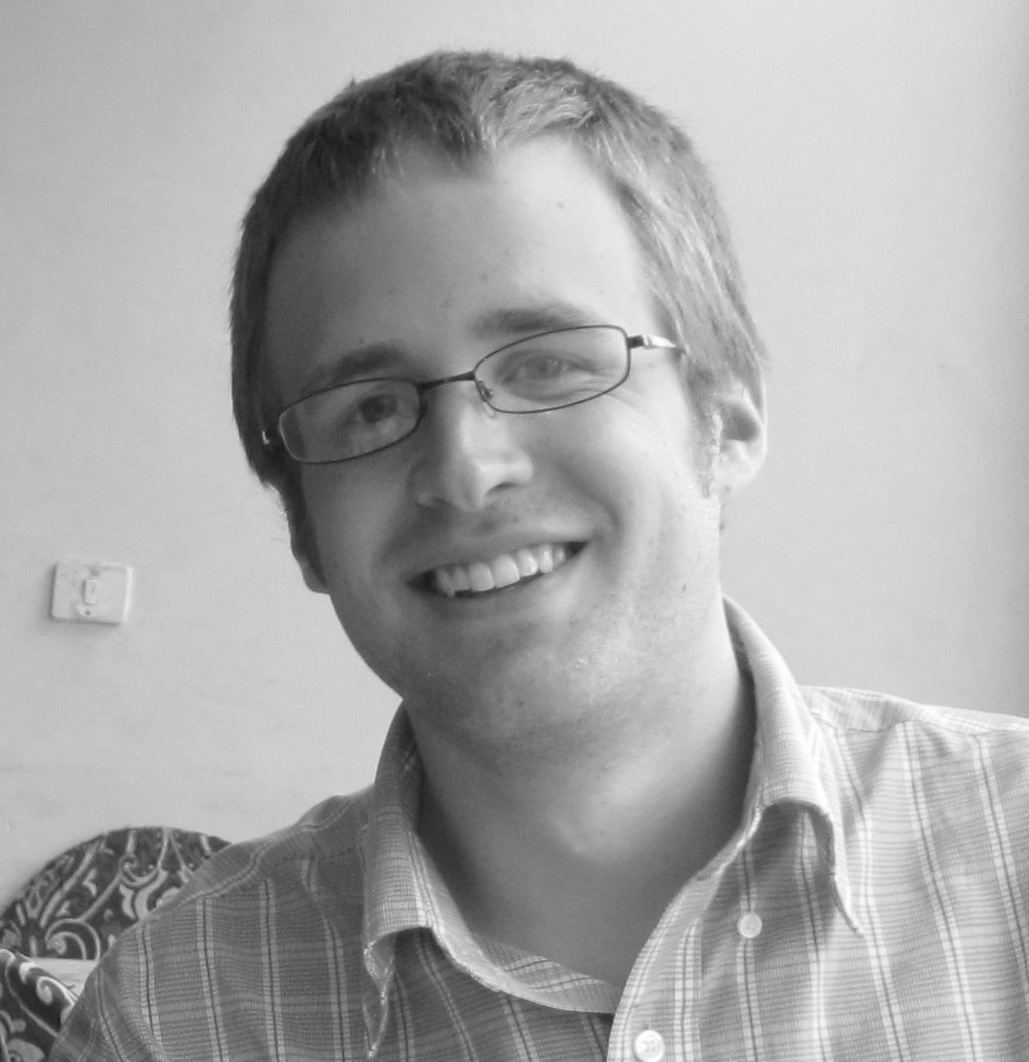 Nathan Kennedy
EdGE Mentor
Email: nathan@omprakash.org

MA Development Practice, Emory University
Nathan was born and raised in Charlotte, North Carolina and graduated from Appalachian State University with a BA in Global Studies and a BA in Sustainable Development. He went on to receive a Master's Degree in Development Practice from Emory University. He has experience teaching as an Americorps Volunteer at Natural Tunnel State Park in Virginia and as an intern with Reach: Bloemfontein in South Africa. He recently spent three months in Ethiopia and Uganda conducting an evaluation of the East Africa branch of the Global Water Initiative. His development interests include the sustainable resource use, agroecology, and development economics. He enjoys playing banjo, drawing comics and learning languages.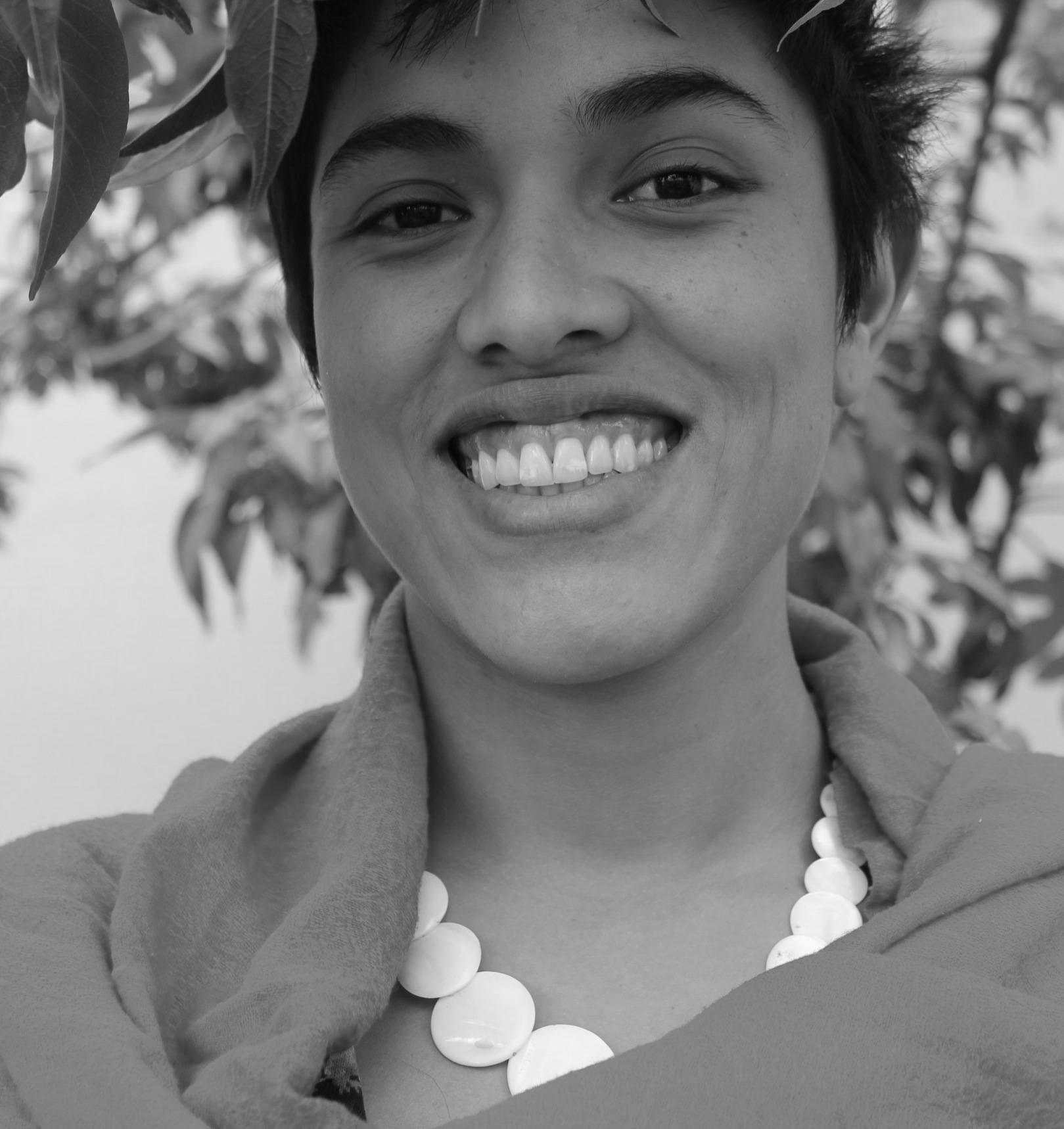 Anabel Sanchez
EdGE Mentor
Email: anabel@omprakash.org

Anabel is a South American migrant living and traveling through Abya Yala. She did her undergraduate studies at University of California Berkeley and graduated in Interdisciplinary Studies with a thesis on transnational reproductive justice and the forced sterilization of Quechua people in the Andes. She then finished a certificate program on Global Sustainability at University of California Los Angeles. Although she believes that academic learning is important, she acknowledges that her most eye-opening education has happened listening to grandmothers talk, growing plants, observing animals, learning from traditional healers and participating in community organizing. She is a radical educator and lifelong student dedicated to sharing information on sexual health, traditional healing methods, community health and reproductive justice. Anabel is also a midwife student, Queer Machona birthworker, gardener, third generation plant-based cook, zine maker, documentarist and storyteller.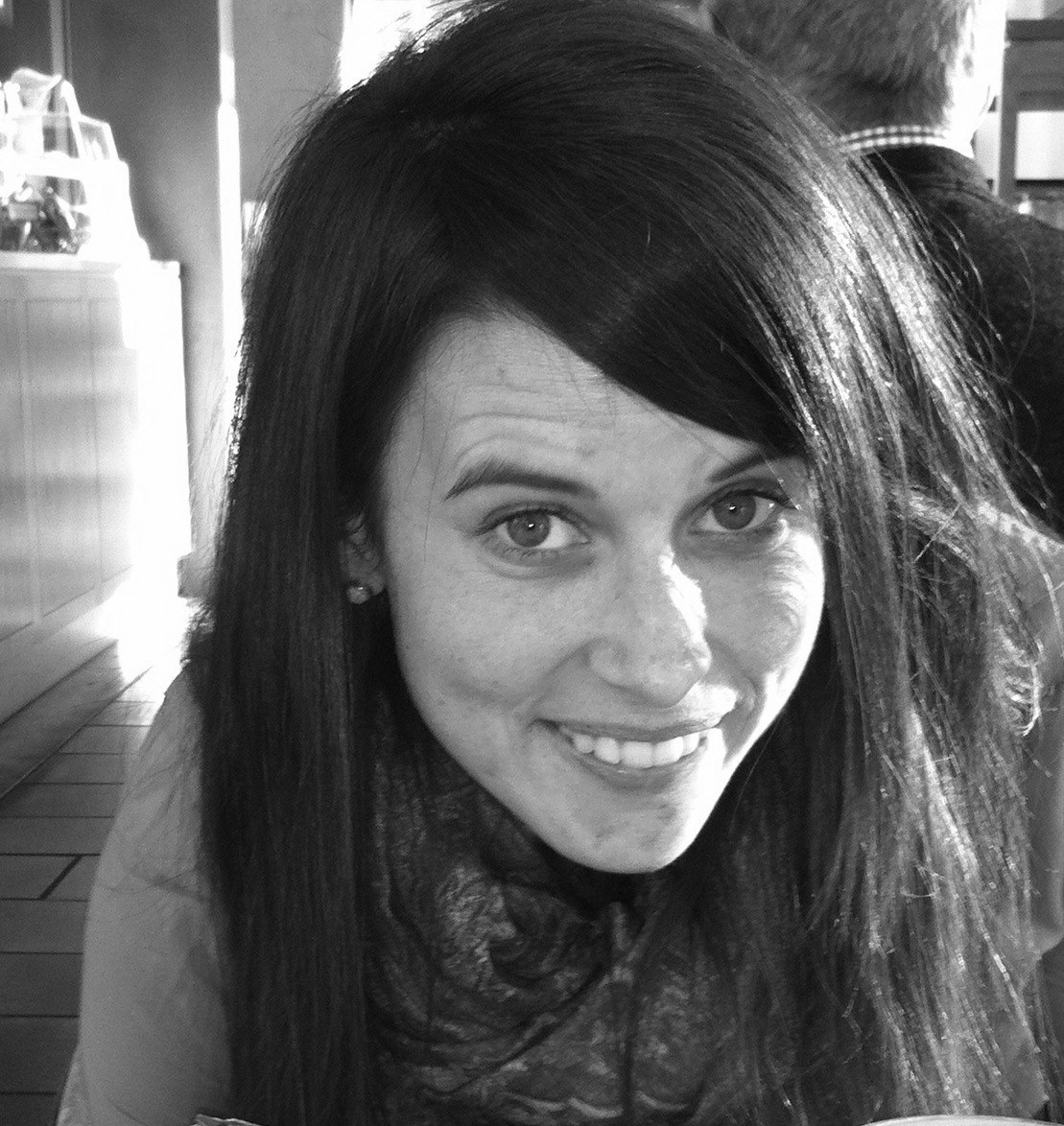 Meredith Smith
EdGE Mentor
Email: meredith@omprakash.org

MPA Development Practice, Columbia University
Meredith is an experienced and versatile educator, community organizer and explorer. She has taught all ages, tutored many subjects and worked as an educational researcher in a variety of settings in the United States, Peru, and Jordan. Her love for people, travel and all things creative has also brought her to study and work with theater, writing, and jewelry making. She is currently an independent consultant and the AC4 Fellowship Program Coordinator for the Earth Institute at Columbia University. She holds a BA from University of Colorado (Literature Studies) and a MPA in Development Practice from Columbia University (School of International and Public Affairs). Friendly, empathetic, committed.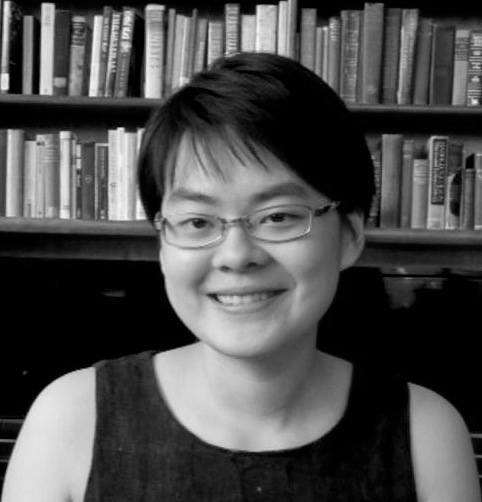 Mary Jean Chan
EdGE Mentor
Email: maryjean@omprakash.org

MPhil International Development, University of Oxford
MA Creative Writing, University of London (Royal Holloway)
Mary Jean is a poet, writer and environmentalist from Hong Kong who believes that stories often contain more truths than facts. A graduate from Swarthmore College and the University of Oxford, Mary Jean is passionate about the intersection between politics and poetry, as well as other forms of literary expression. Her work has been published in journals and anthologies such as Cadaverine Magazine, Quarterly Literary Review Singapore, Small Craft Warnings, Cherwell, The Charnel House, and In Protest: 150 Poems for Human Rights. A former TEDx speaker, Mary Jean delivered a talk on the importance of genuine discourse and dialogue entitled: "A Tapestry of Narratives: Conversations through Poetry". Mary Jean recently earned an MA in Creative Writing at Royal Holloway. She is taking a gap year to re-discover Hong Kong and travel around China with her partner. Then, she hopes to do a PhD in Creative Writing with a concentration on poetry and creative non-fiction.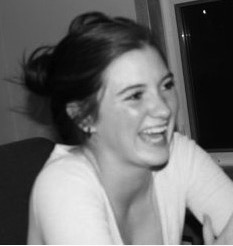 Kaelan MacNeill
EdGE Mentor
Email: kaelan@omprakash.org

Kaelan is a recent graduate from Simon Fraser University in Vancouver, British Colombia. She graduated with a BA in Communications and Business Administration. As part of her final project she co-created a campaign to promote responsibility in voluntourism called "End Humanitarian Douchery." The campaign, along with its video called 'If Voluntourists Talked About North America,' gained plenty of traction receiving media coverage across platforms and the globe. Her previous work experience is based in hospitality and tourism including being a snowboard instructor and working for a luxury train travel company through the Canadian Rockies. Passions include snowboarding, hiking, and an attempt at daily swims in the ocean — she is happiest spending her time exploring the great outdoors.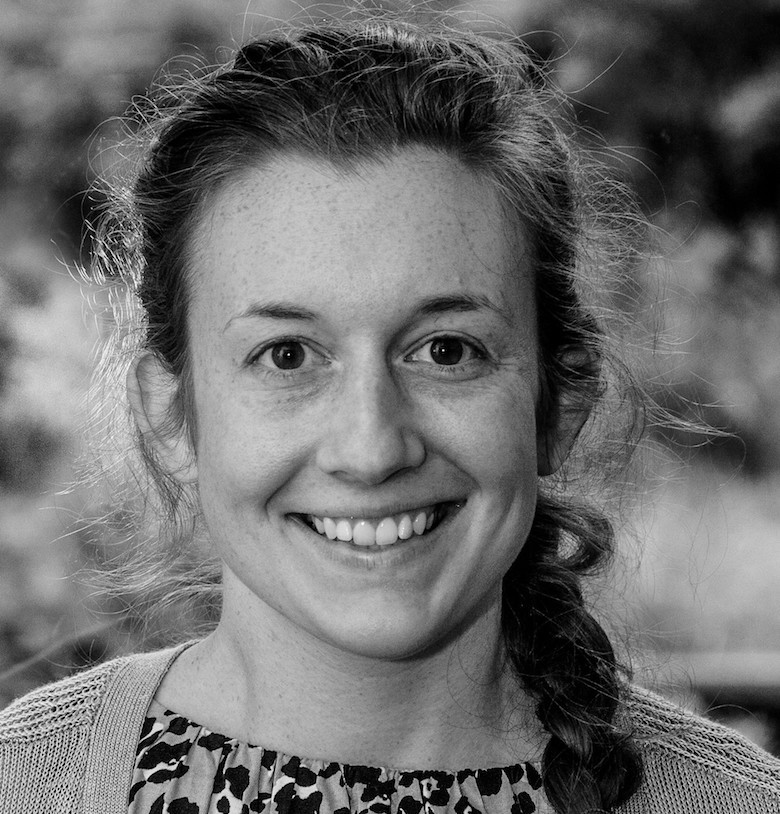 Jillian Kenny
EdGE Mentor
Email: jillian@omprakash.org

MA Development Practice, Emory University
Jillian is originally from Charlotte, North Carolina. She has a BS in Environmental Biology and BA in Sustainable Development from Appalachian State University, and a Master of Development Practice (international development) from Emory University. She relocated to Washington, D.C. to work for the World Resources Institute. Her experience abroad includes six months studying in South Africa and completing program evaluations for CARE in Ethiopia and Uganda and for The Nature Conservancy in Papua New Guinea. When she starts to feel crowded she likes to get away for hiking and camping (preferably in Appalachia) or just dance like a fool until she falls asleep.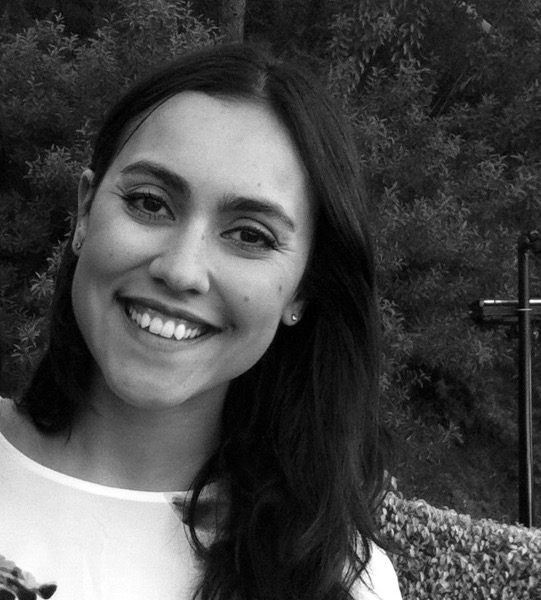 Marissa Morrison
EdGE Mentor
Email: marissa@omprakash.org

Marissa is an avid traveler, continual learner and curious question-asker. She has spent time working and volunteering across India, Hong Kong and Mexico in diverse capacities. She has a particular interest in global employment and disability inclusion. As a management consultant by career, she enjoys researching the latest trends that blend inclusion efforts with the international workplace. She holds a B.S. in Industrial and Labor Relations from Cornell University with a minor in journalism and media communications and concentration in global disability studies. She is a passionate cook, dedicated yogi and loves to explore the outdoors. She finds herself most happy in nature and enjoys new adventures along the northern California coast.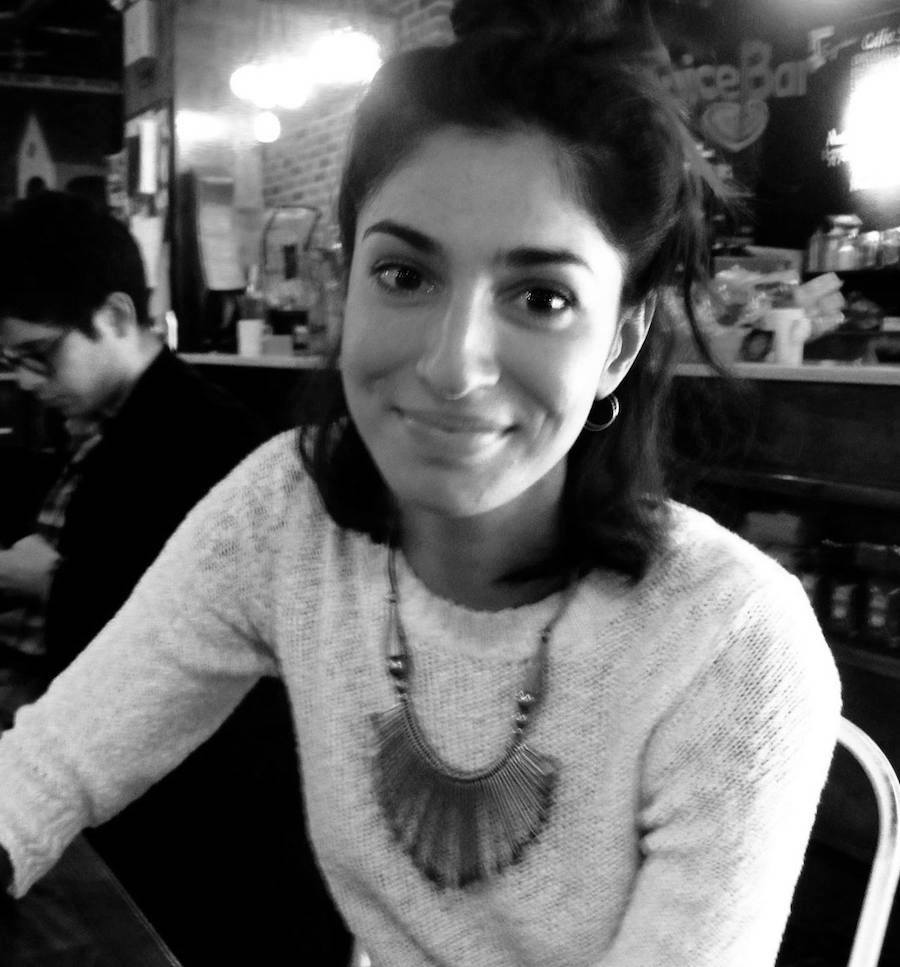 Saliha Majeed
EdGE Mentor
Email: saliha@omprakash.org

MSc Migration, Mobility and Development, SOAS
Saliha has an MSc in Migration, Mobility and Development and a BA (Hons) in International Communications [with French]. She currently works with unaccompanied asylum seeking children in London, and is conducting anthropology research at the University of Oxford where she is exploring law enforcements and border controls in the UK. Saliha has spent time working with the UNHCR in Malaysia and has lived in the Middle East working in the education sector. Her interests include digital journalism, cycling and urban beekeeping.