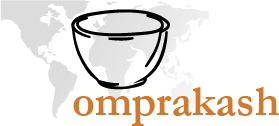 View Partner overview, info for volunteers, and current projects >>

Positions from Compassionate Journeys
Medical Volunteers
Rural health care issues are a tremendous problem in Ghana. Only an estimated 50% of rural residents have access to healthcare.
In April 2012, thanks to the efforts and fundraising of the Village of Tafi Atome, as well as several individuals and organizations, including Compassionate Journeys, the health clinic in Tafi
(show more)
Teaching Volunteers
As many as one out of every three children in Ghana is a victim of child trafficking or child labor.
Take a second to let that sink in.
Rural areas have a particularly difficult time recruiting and retaining teachers, yet these areas often need education the most. Without education, the cycle of
(show more)
Construction
If you are interested in helping us build or refurbish any of our projects, we would love to have your help. From building farm fences to a large home for rescued child slaves, or refurbishing an old donated school to be used for the cultural arts center and library, we
(show more)




See all posts from this Partner >>



See all posts about this Partner >>