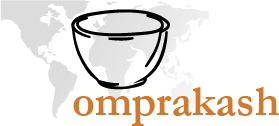 Volunteer Abroad with International Disaster Volunteers in United Kingdom

International Disaster Volunteers
View Partner overview, info for volunteers, and current projects >>

Positions from International Disaster Volunteers
Grant Writer / Fundraiser

This is an online position. Volunteer from anywhere!
We are seeking volunteers with previous experience to help us attract new donors and write grants for our on-going work in Haiti and the Philippines. Responsibilities include researching opportunities, preparing and submitting letters of intent, and writing full applications. Successful applicants will be part of a small international team
(show more)
General Volunteer - Nepal
We are offering a variety of projects which will suit anyone willing to use their time and abilities to make a significant contribution to the people of Nepal.
Your work could include helping to rebuild classrooms, running activities for kids and helping to develop and lead education and training projects.
We are
(show more)
Volunteer Coordinator - Nepal
We are seeking an enthusiastic and friendly individual to ensure that we have our volunteer needs covered in Nepal
The successful candidate will act as primary contact point for people considering or planning on joining us in Nepal.
They will also offer support to current volunteers and help ensure that volunteer skills
(show more)




See all posts about this Partner >>