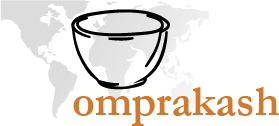 Volunteer Abroad with Abriendo Mentes in Costa Rica

View Partner overview, info for volunteers, and current projects >>

Positions from Abriendo Mentes
Classroom Aide (Afterschool Program Teaching Assistant)
We are currently seeking Classroom Aides to join our after school English programs for preschool through 6th grade students in Potrero and Brasilito for 2016. Successful candidates will have a positive attitude and share a passion for our cause and values. They will assist the Youth English Teacher in delivering
(show more)
Volunteering for Professionals
Do you have professional expertise in a specific field that you believe could benefit our work here at Abriendo Mentes? We are always open to discussing special projects where volunteers can utilize their knowledge and professional skills, allowing them to make a measurable impact in their field of work. Special
(show more)
Adult English Teacher
We are seeking two Adult English Teacher who will be responsible for planning and implementing ESL classes in our Potrero and Brasilito locations. The successful candidate will have a positive attitude and share a passion for our cause and values. They will deliver ESL classes throughout the week, primarily in
(show more)
Computer Instructor
The Computer Instructor will work with the IT Director to plan and implement youth and adult computer classes and maintain a clean and organized technology lab. Youth computer classes are held Monday through Friday afternoon for eight hours per week for students in 1st through 6th grade. Adult computer classes
(show more)
Sports and Exercise Coordinator
The Sports and Exercise Coordinator is responsible for planning and implementing sports and exercise activities for the youth and adult population in Brasilito, Costa Rica.
This includes a weekly youth soccer club and the administration of the weekly youth surf club and swim club. The Sports and Exercise Coordinator will champion
(show more)
Community Development Intern
Abriendo Mentes is seeking a dynamic, personable, flexible individual who is looking for a challenging but rewarding position. We are seeking an intern to assist us with all aspects of program, especially activtiies for children and teens, our second hand store/artisan shop, volunteer management, evaluation and monitoring and fundraising. You
(show more)
Social Media Coordinator
FREE HOUSING INCLUDED
There is an immediate opening for this position.
The Social Media Coordinator will work closely with the Country Director in the management, creation, distribution, and evaluation of all organizational media content. The position is writing-intensive and the intern will be expected to help write and edit information for
(show more)
Graphic Design Intern
FREE HOUSING INCLUDED
There is an immediate opening for this position
The Graphic Design Intern will work closely with the Country Director in the management, creation, distribution, and evaluation of all organizational media and visual content. The intern will be expected to help write and edit information for the website, newsletter, social
(show more)




See all posts from this Partner >>